SDL AUCTIONS BLM LAW DAMAGES ESTATES.
SDL Auctions and BLM Law Damages Estates, not to be said lightly but they are one of the most unprofessional estate agency in England and we will prove it.
It is the responsibility of any estate agency to present any property they sell to sell it in the best light they can but as you will see what they have done in marketing the property at 32 Hoole Road Chester makes them unfit to sell any probate estates!
They never even objected to BLM law other than to refuse to start it at 50k less as it was photographed in a very bad ransacked state that all that was required was a general clean out beggars belief?
The author of this post is an ex Aberdeen property developer in the past had I tried to sell a property in such a bad state I would have been black listed by Aberdeen's entire property market its that bad.
It also puts our most favourite top legal 500 in England James Beresford under huge pressure to justify his actions as the North wests law society pick to replace the first removed executer PB of Bartlett's of Chester and Liverpool.
The only conclusion any reasonable person can make would be they all conspired to damage the probate estate at 32 Hoole Road, Chester and selling it £250,000 less than the Dec 2019 court agreed contract of the minimum selling point.
Of course it gets worse Town in County in Cheshire valued the same property at £800,000 just 4 months ago!
Anyway judge by yourself would you trust a probate sale to either BLM Law or SDL Auctions ever again?
HERE IS THE BEFORE PICTURE
HERE IS THE MARKETING MASTER CLASSES OF PROTECTING LOVED ONES PROBATE ESTATES.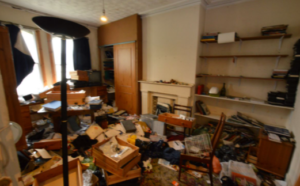 Have either of these firms have no shame?
This property is also part of the never-ending live action listing further damaging the estate?
Its also interesting to note that SDL other vacant possession property sales DO NOT show their current auctions in such a bad light but even if this is just a one-off its one to many, therefore its all about damaging the estates value to protect PB of Chester who only valued this estate at much less value, just wonder why???